Hi everyone! Halloween is definitely my favourite time of the year! I love dressing up in different costumes, making the costumes and of course all the food!! So far this year has been an absolutely amazing year for Halloween!! I've done tons to celebrate the oncoming day and I still have a few festivities left to go to!
So in the spirit of Halloween, I thought I would show you guys a few Halloween costume ideas.
1. Tris Prior (Divergent)
Tris wears a simple outfit throughout the movie that consists of a black tank top, black skinny jeans, a black leather jacket, black combat boots and of course, her signature tattoo.
You will be able to find most of these items in your closet. If you can't I have some linked below for you to check out, or you could borrow it from a friend.
For the tattoo, you can simply print it out, cut it out (to create a stencil) and then use a black eyeliner to fill it in.
For the combat boots;
Search results for "combat boots"
For the tank top;
Stretch Knit Tank | Forever 21 Canada
For the pants;
Search Results
For the jacket;
0391-25916703 Faux Leather Quilted Bomber Jacket
2. A Hogwarts student
Putting together a Hogwarts student outfit is really simple. All you need is; a white button up shirt with a collar, a black circle skirt or black dress pants, a tie, a wand and nice shoe black shoes.
To get the tie to look like it's themed to one of the four houses, simply find a tie the is red, blue, green or yellow and paint diagonal stripes with the correct house colour.
Red tie-yellow or gold stripes
Blue tie-yellow(for the book version) or silver/grey (For the movie version) stripes
Green tie-silver/grey stripes
Yellow tie-black stripes.
Black tie- red, blue, green and yellow strippes
Here are some places where you can find the clothes needed:
Collared shirt:
Black circle/skater skirt:
Tie:
Dress pants
Paint
Shoes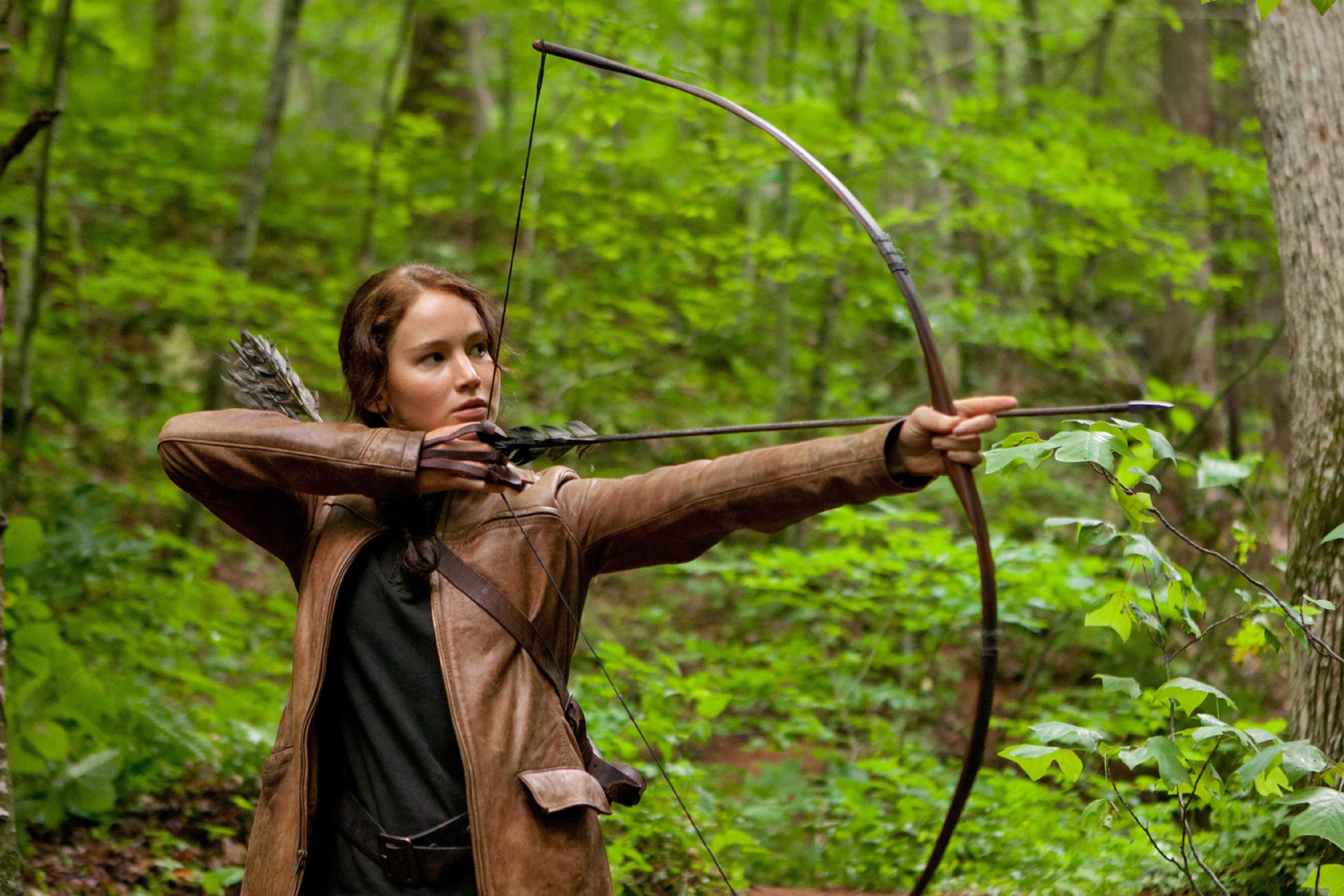 3. Katniss Everdeen